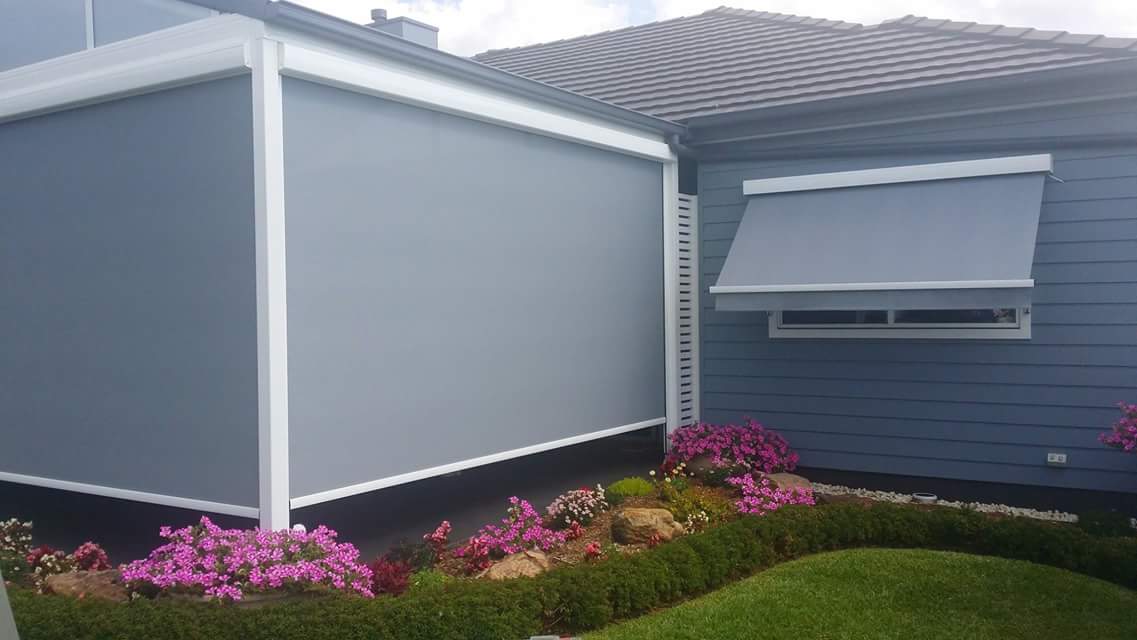 Suntex Awnings are perfect for alfresco areas, balconies, patios, courtyards, and pool areas. They also provide the ideal window treatment for architectural homes, when internal blinds may not be suitable.

All awnings can be motorised with remote control or home automation options. Sensors can be used to enable awnings to automatically retract for safety.

Available in a wide selection of fabrics, including sunscreens, clear PVC, and blockouts made from acrylic or canvas. We use high quality componentry, with a five year warranty*.

For recommended external fabrics (including colour swatches), please see the technical information data below:
Docril Technical Information.
Everview Plus Technical Information.
Outlook Technical Information.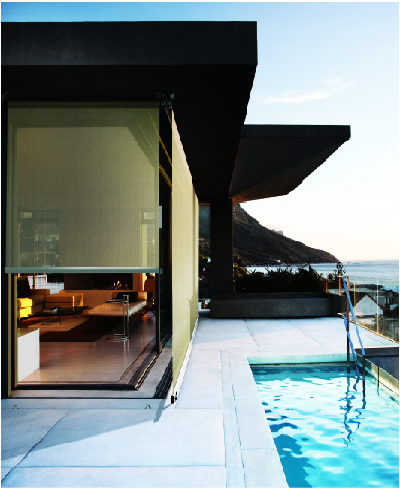 Straight Drop Awnings are the traditional external solution to reducing heat and glare. The base rail can be anchored to various points on the floor or posts for maximum flexibility.
Cable Guide Awnings are similar to Straight Drops, however slim metal cable runs down the sides to hold the fabric in place, reducing billowing or movement.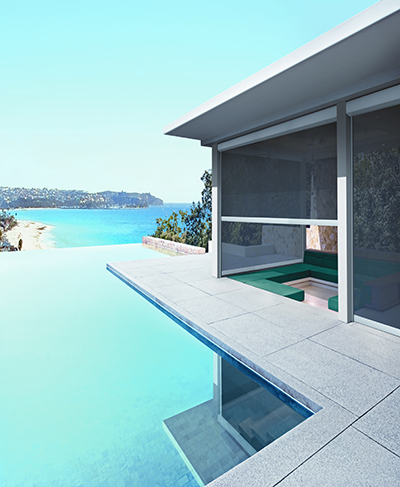 The SRS System is perfect for maximum stability. The fabric is zipped in securely to side channels that are connected to the headbox. This prevents movement of the fabric and helps to create a private external space.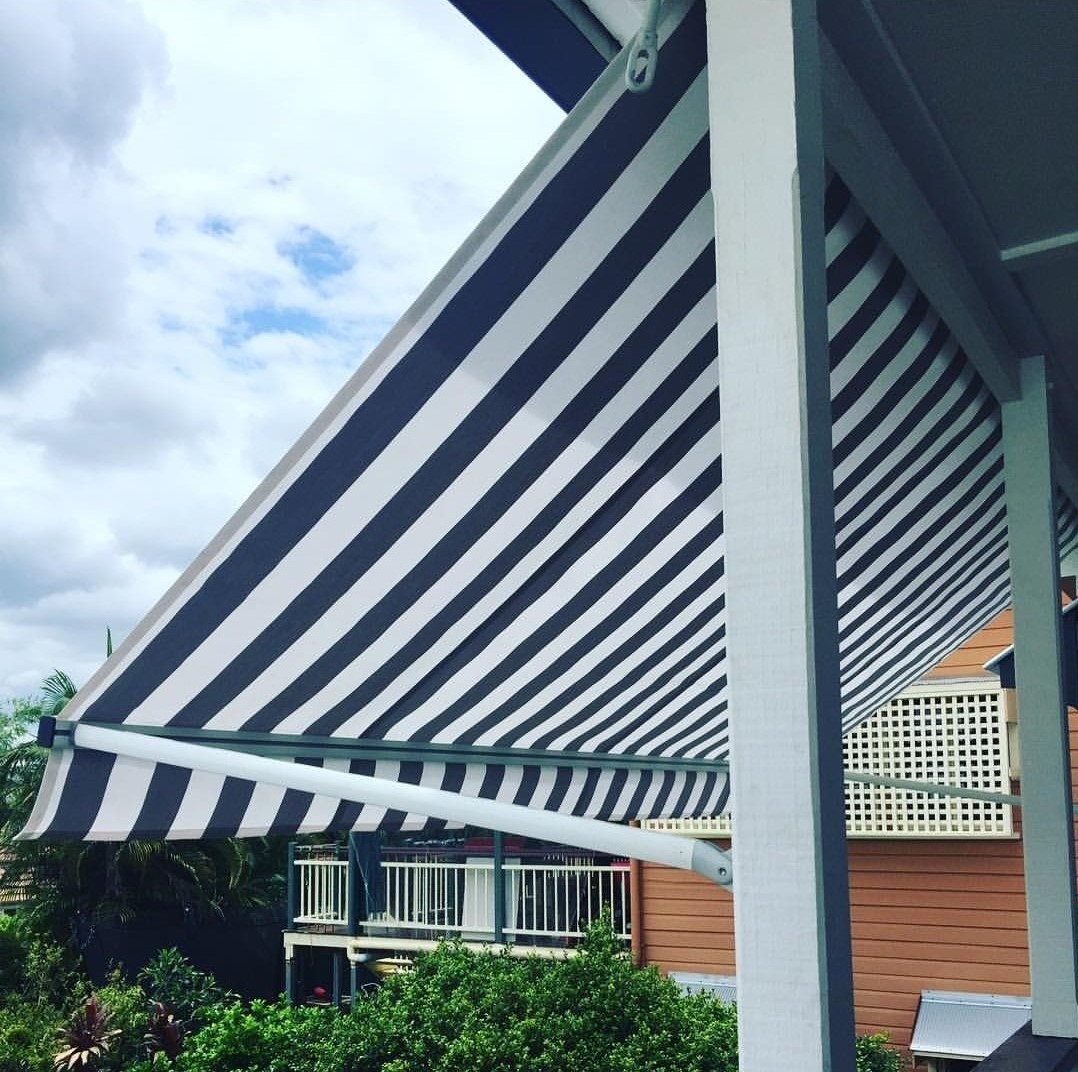 Pivot Arm Awnings project the fabric away from the window or opening, allowing constant airflow. Guide rails can be used to give the awning an adjustable pitch to suit changing requirements.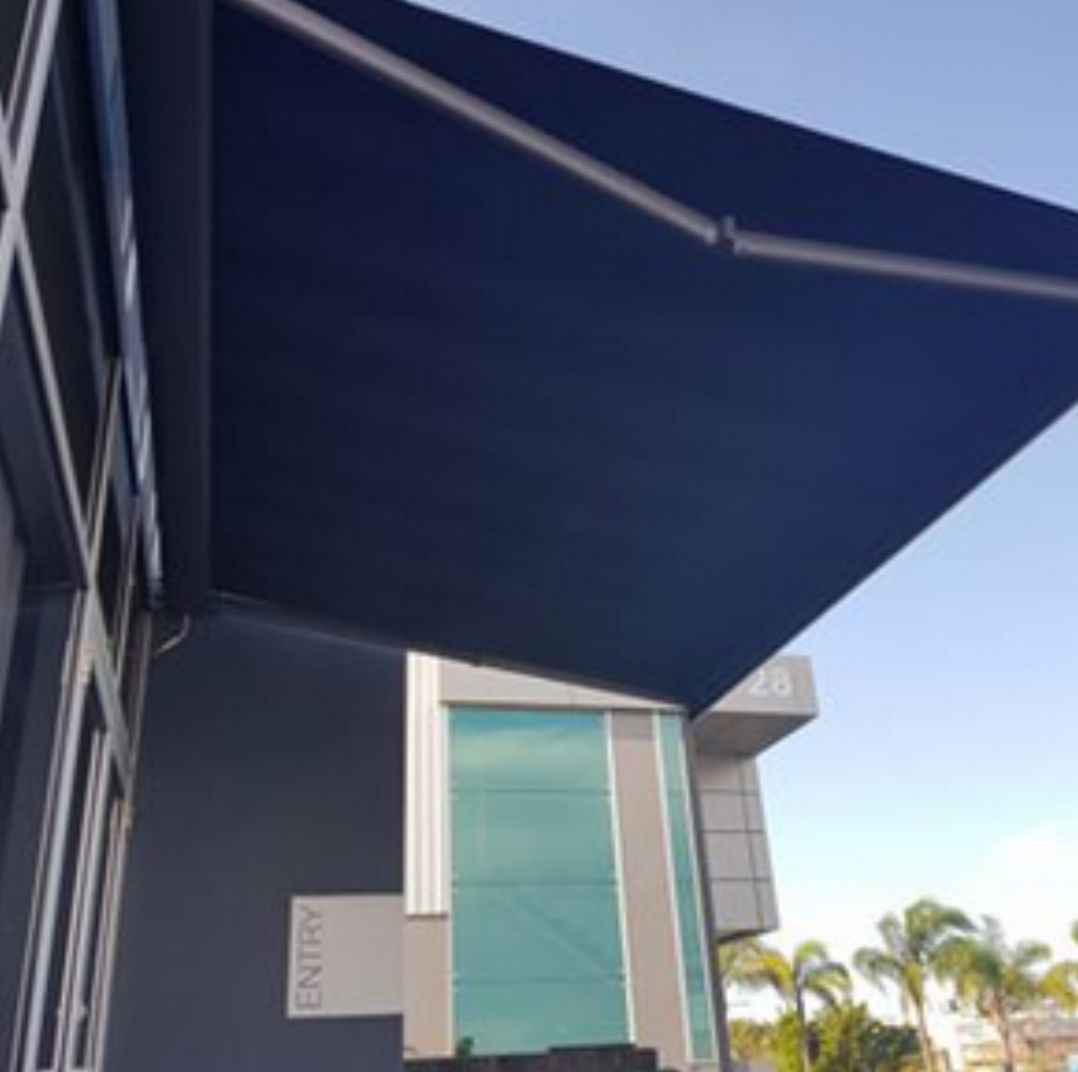 Folding Arm Awnings create an extension of an area, as well as offering protection over doors and windows.
*When made to our recommendations